International Association of Patristic Studies
To promote the study of Christian antiquity, especially the Fathers of the Church.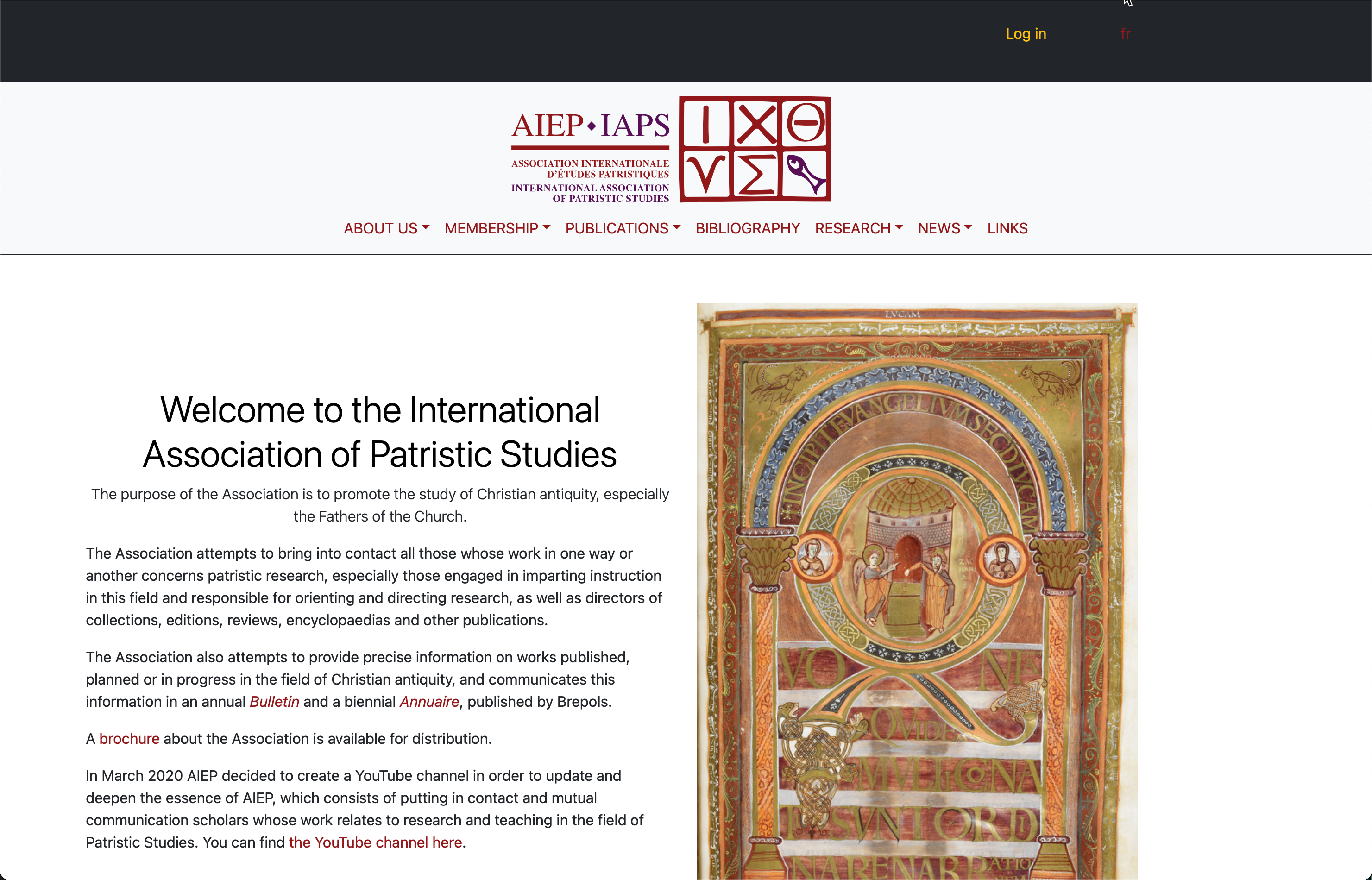 ROLE: Web Development & Web Design
CLIENT: International Association of Patristic Studies
Project Objectives:
Give IAPS a look, feel and voice that represents the organization.
Create a Bibliography of all literature published by the international membership that is easily searchable.
Allow for simple online membership renewals and membership management by the national correspondents.
Website objectives:
Accessibility: Provide clear and easy access for IAPS members, and bring on new members, while adhere to accessibility standards.
CRM Integration: Connect CiviCRM to the website frontend, so members can easily update and renew their membership online.
Online Bibliography: A searchable fully functional bibliography with members only access to the full body of work.
User Engagement: Members only area for full bibliography access and easy uploading and editing of their own research.
SEO and Visibility: Implement SEO strategies to enhance the website's visibility on search engines.
Adaptability: Design the website with scalability in mind, enabling easy updates and additions as IAPS's offerings continue to evolve.
Bilingual: Provide an inclusive, fully bilingual experience for all users.
Compliance: Ensure the website adheres to relevant data protection and privacy regulations, providing a secure and trustworthy experience for users.
Performance and Speed: Optimize the website's performance to ensure fast loading times, reducing bounce rates and enhancing user satisfaction.
Analytics and Insights: Implement tracking tools to gather data on user behaviour, allowing IAPS to analyze site performance and make informed decisions for continuous improvement.