Optical Excellence
We invite you to explore the possibilities – and visit us in store!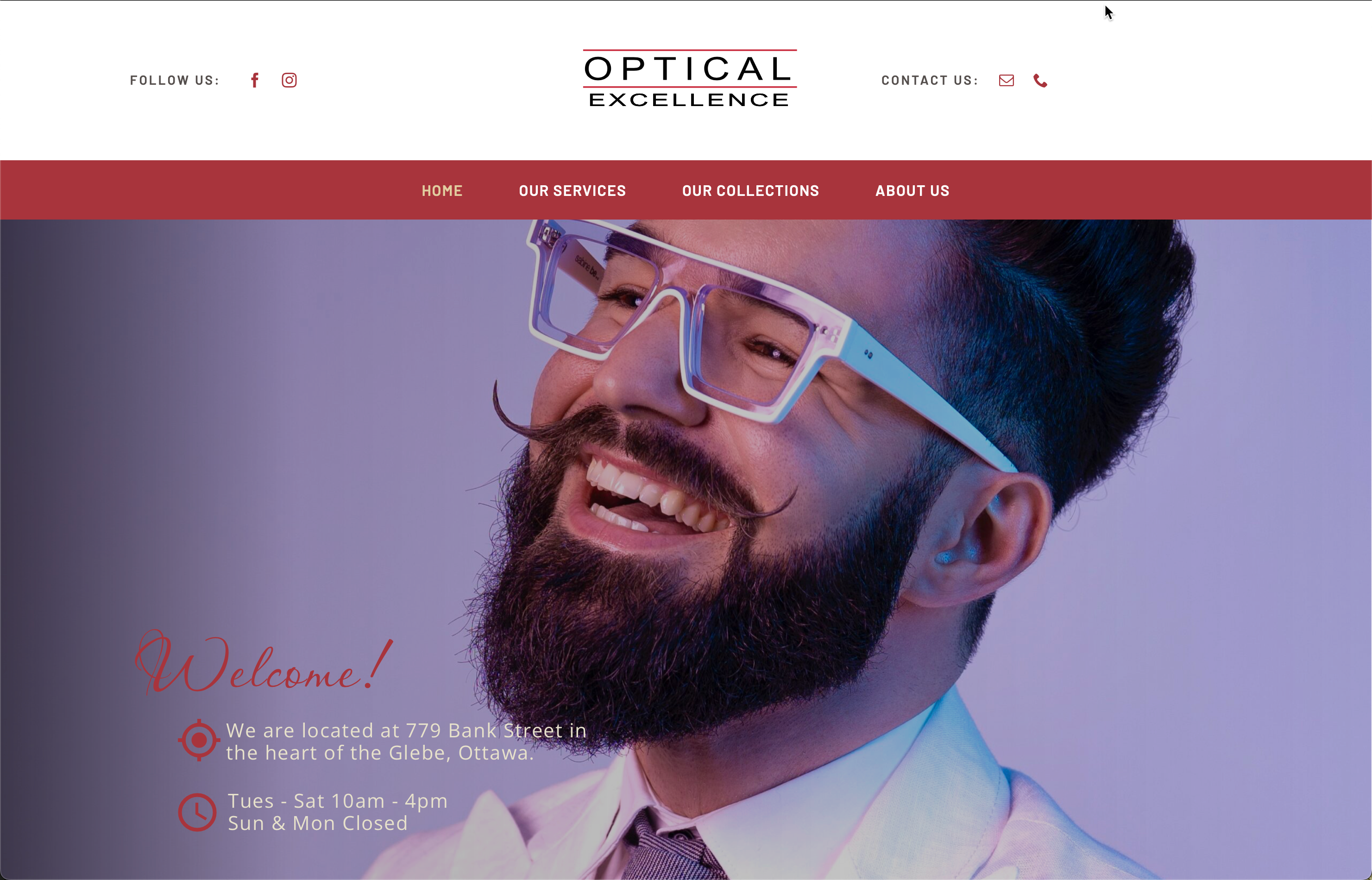 ROLE: Branding, Design & Web Development
CLIENT: Optical Excellence
Project Objectives:
Provide Optical Excellence with a look, feel and voice that represents the spirit of the business.
Effectively represent Optical Excellence's brand identity through a visually appealing design, reflecting their work and art.
Transform the website content so that it's accessible, up-to-date and aligned with Optical Excellence's values.
Website objectives:
Accessibility: Provide clear, easy access to Optical Excellence's services, and adhere to accessibility standards.
SEO and Visibility: Implement SEO strategies to enhance the website's visibility on search engines.
Compliance: Ensure the website adheres to relevant data protection and privacy regulations, providing a secure and trustworthy experience for users.
Social Integration: Integrate social media platforms to foster engagement, enable sharing of content, and expand Optical Excellence's online reach to a broader audience.
Performance and Speed: Optimize the website's performance to ensure fast loading times, reducing bounce rates and enhancing user satisfaction.
Analytics and Insights: Implement tracking tools to gather data on user behaviour, allowing Optical Excellence to analyze site performance and make informed decisions for continuous improvement.